Advanced Search Plus (ASP)
The ASP-plugin is part of the WikiLabs Suite of TiddlyWiki tools that allows users to save search inputs with ease. It aims to provide a minimal UI for power users and developers.
Demo
Screenshots
Overview
The image below shows an overview where to find the new options.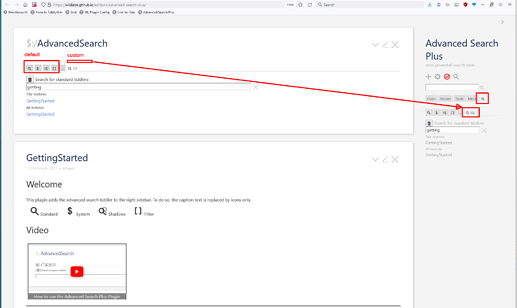 Save a System Search
The following image shows an example how a system-search can be saved.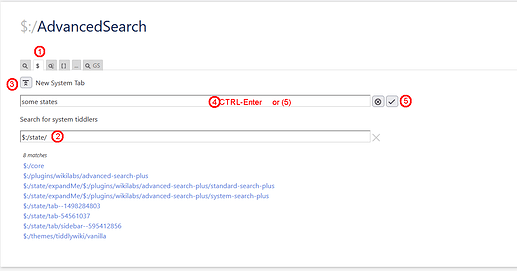 WikiLabs Suite
The WikiLabs Main Page gives an overview about all editions, plugins and themes.
There is an Introduction Video how to make the WikiLabs Plugin Library available in your own wikis, accessible from the ControlPanel → Plugins → Get More Plugins dialogue.
Show Screenshot
Code
About Open Source
Most open source software is free of charge and that's a good thing! But that does not mean, that there are no costs for someone else to create, support and maintain it.
So if you use it: Support it!
Have fun!
Mario
PS: The Bundler Plugin works well with the: [INTRO] Bundler-plugin allows you to create "export/import" configurations and save them as a bundle