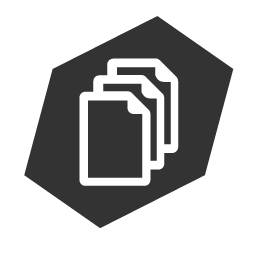 The Bundler Plugin
allows you to Improve your export / import workflow
Create export configurations and save them as a bundle
Use an improved import workflow enabled by bundles
Automatically rename imported tiddlers, if they already exist
Automatically rename content, that is pasted from the clipboard.

image.png is renamed to image YYYY-0MM-0DD, 0hh:0mm:0XXX.png
Untitled is renamed to Clipboard YYYY-0MM-0DD, 0hh:0mm:0XXX
Since image.png depends on the browser language setting, the behaviour can be configured
Demo
There are 2 bundler configurations
Screenshots
The Right Sidebar got a new tab: Bundles, which allows easy export and fast access to the configuration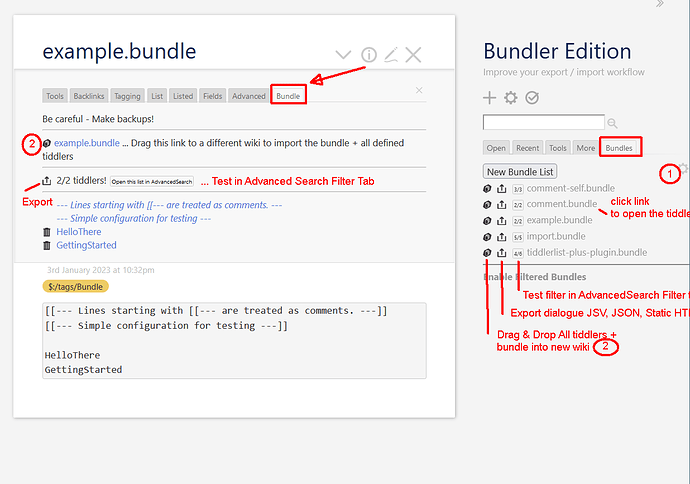 Every tiddler got a new Bundles tab in the tiddler (i)nfo area, which allows you test the bundle configuration by copying them to the AdvancedSearch → Filter tab and also has access to the export button.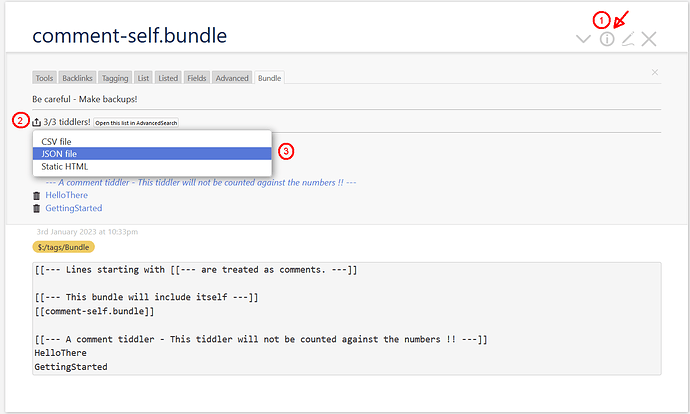 Configuration Options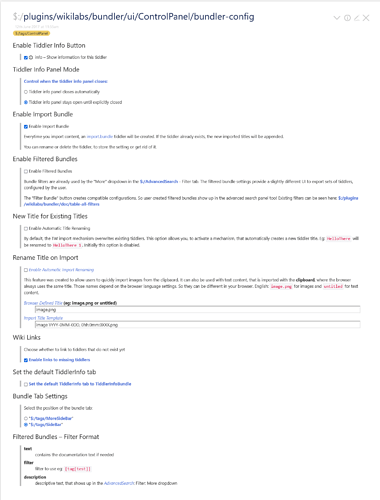 Bonus
Filtered Bundles configurations are compatible with the core predefined filters, which can be selected from the AdvancedSearch → Filter tab. So all your "filtered configurations" will also show up there too.
WikiLabs Suite
The WikiLabs Main Page gives an overview about all editions, plugins and themes.
There is an Introduction Video how to make the WikiLabs Plugin Library available in your own wikis, accessible from the ControlPanel → Plugins → Get More Plugins dialogue.
Show Screenshot
Code
About Open Source
Most open source software is free of charge and that's a good thing! But that does not mean, that there are no costs for someone to create, support and maintain it.
So if you use it: Support it!
Have fun!
Mario
PS: The bundler works very well with the [INTRO] Advanced Search Plus (ASP) - for advanced users and developers