As the title says, I made a simple ChatGPT plugin where you can customize the parameters and behavior of ChatGPT, but right now it only supports a single round of conversation where he will only answer your last question and not analyze your chat history - I will refine this feature later.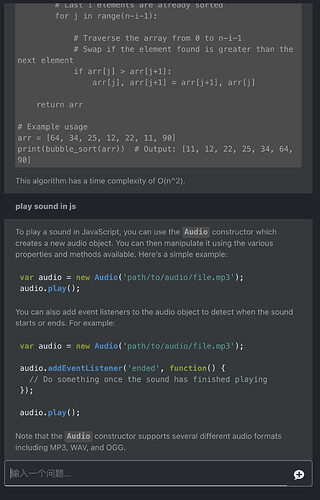 Another reason why it's called "simple" is that it has no use other than to work in TiddlyWiki. I think it should work better with TiddlyWiki, like analyzing your tiddler. But I don't have a specific application in mind at the moment.
In addition, you need to register yourself for an openai account and create an API Key, which is required for the plugin to work.
You can download version v0.0.1 from here:
$__plugins_Gk0Wk_chat-gpt.json (16.3 KB)
However, I strongly recommend that you use the CPL for plugin downloads and updates to ensure that the functionality of the plugin is always recent: