Shiraz, one of the most used plugins, will get an update soon!
One interesting feature of quick tables in Shiraz is being able to create a checklist or a tiny todo! list.
In the next release more examples will be added. Look out for the example of a small interactive check list.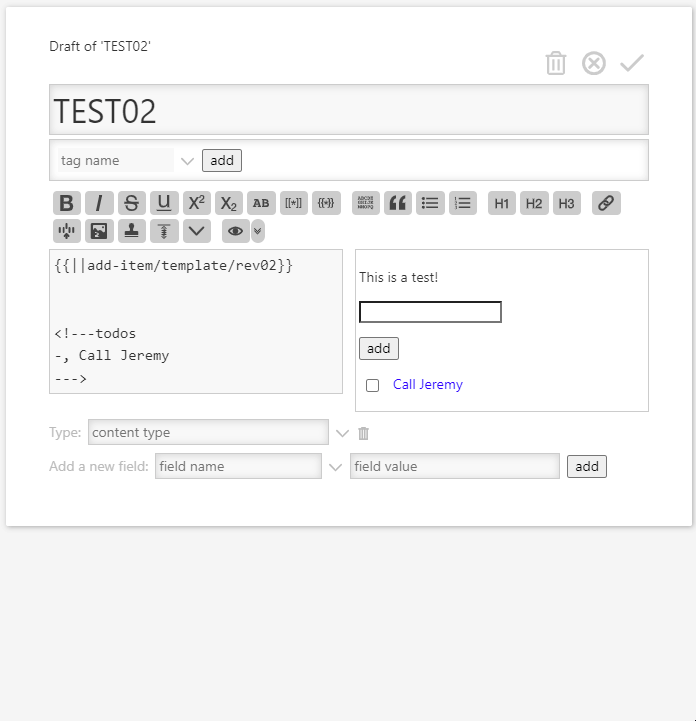 The good news is Shiraz is in pure WikiText