Hello,
I'm not sure this is the right category, for this (apologies if not) but I wonder if anybody could help me to understand how to create tiddler templates which changes depending on tags selected?
I've seen this in @clsturgeon amazing Memory Keeper which I use for my genealogy. I would like to make use of this for other projects which require different data entries.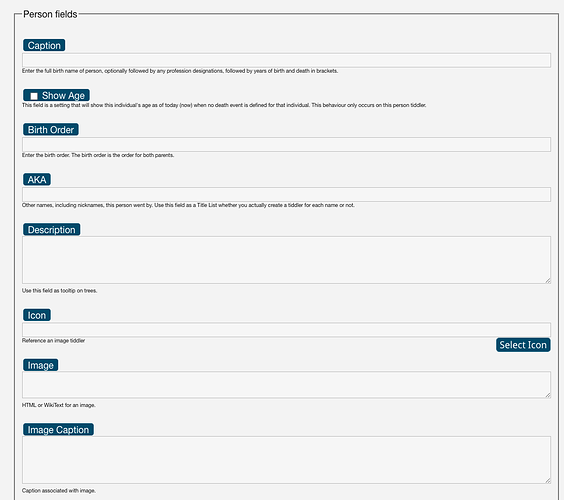 I tried to understand the Memory Keeper but struggle with identifying the java script tiddlers which make all the magic happen.
Any help would really be appreciated, thank you!