You can launch vscode-web from within GitHub by :
Pressing the . key on any repository or pull request.
Swapping .com with .dev in the URL.
Quick demo of github.dev in action :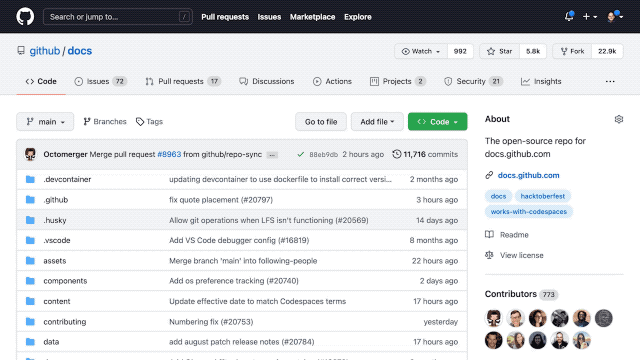 Doc : The github.dev web-based editor - GitHub Docs
---
Since tiddlywiki is using GitHub I thought this might interest the devs that are here.
I think this feature could also ease the process to edit the documentation, since it supports @joshuafontany VSCode addon's

Maybe the tiddlywiki doc should mention it ?